Image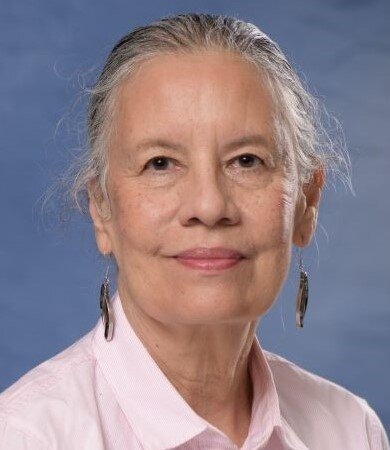 As part of our university's work to acknowledge our responsibility to the Native Nations for whom Illinois is their ancestral home and establish meaningful reciprocal relationships with these Nations, I am pleased to announce that Jacki Thompson Rand will become the inaugural Associate Vice Chancellor for Native Affairs and Senior Adviser to the Chancellor on Native Affairs Issues. As a member of the senior leadership of the Office of the Vice Chancellor for Diversity, Equity & Inclusion, Dr. Rand will serve as the university's Tribal Liaison to help the campus establish and maintain respectful relationships with Native American Nations and help our university adopt standards and strategies appropriate for Native tribal and Indigenous community engagement. In this role, Dr. Rand also will collaborate with the NAGPRA Office in the Office of the Vice Chancellor for Research & Innovation, which is responsible for upholding our university's commitment to the repatriation of our Native American, Alaska Native and Native Hawaiian collections in consultation with tribal communities and lineal descendants.
An enrolled citizen of the Choctaw Nation of Oklahoma, Dr. Rand brings an expertise in public and community-facing research that ideally positions her to serve in this new role. Prior to Illinois, Dr. Rand served as faculty in the Department of History at the University of Iowa for more than two decades, and at Illinois, she will join the faculty of the American Indian Studies Program. Working at the intersections of American Indian Studies, History, and Gender and Women's Studies, she utilizes the methodologies and ethics of public and digital humanities, archival and oral history research, and community engagement to account for Native American experiences within and across the 19th and 20th centuries. At Iowa, she also participated in the Iowa First Nations Program, which hosts high school students from Nations that occupied the state of Iowa and surrounding region, and was the co-coordinator of the Native American and Indigenous Studies Program.
At the state and national level, Dr. Rand has served on the American Indian Council for the Office of the State Archeologist where she advised on issues related to the Native American Graves Protection and Repatriation Act, and has extensive experience with museums, including 11 years in various roles at the Smithsonian Institute in Washington D.C., where she conceptualized and planned community consultations in Indian Country throughout the United States. Dr. Rand is the author of Kiowa Humanity and the Invasion of the State (University of Nebraska Press, 2008) and an ongoing digital humanities project on the Indigenous Midwest. She holds a Ph.D. in History from the University of Oklahoma.
Please join me in congratulating Dr. Jacki Thompson Rand on assuming this important role for the University of Illinois Urbana-Champaign and help welcome her to our community.
Sincerely,
Sean C. Garrick
Vice Chancellor for Diversity, Equity, and Inclusion