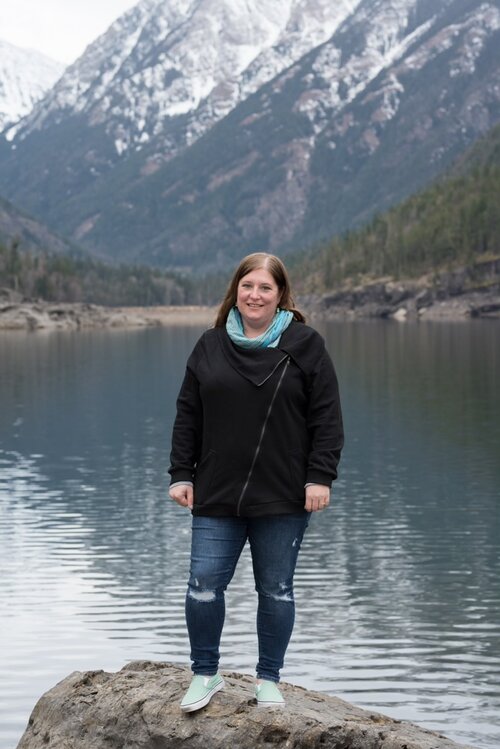 Contact Information
Office #2005 (Second Floor)
American Indian Studies
1204 W Nevada St.
Urbana, IL 61801
Office Hours
Spring 2023: M 1:00-3:00pm and by appointment (Zoom is always an option)
Biography
Renata Ryan Burchfield is a citizen of the Cherokee Nation. She earned her Ph.D. from the University of Colorado, Boulder through the Center for Native American and Indigenous Studies and the English Department. And she holds a Master of Arts in literature and cultural theory with an emphasis on Indigenous film and new media, from the University of Oklahoma.
Her work focuses on process and performative sovereignties within Indigenous creative cultural production. For Renata, Indigenous studies are inherently an interdisciplinary undertaking and as such her research is at the crossroads of story and technology. Her research is concerned with how Indigeneity and Indigenous sovereignty are expressed through various modalities of creative expression and how this lends itself to real-world effects for Indigenous communities.
Her current project looks at technological relationships and builds a theoretical framework that imagines our technological creations through reciprocity and kinship. This project expands on a term that she coined in her doctoral work, called "Indigipunk," which builds off the idea of solarpunk but firmly grounds it in the relational world of Indigenous ecocriticism. This project will explore Indigenous futurisms in the context of the singularity theory. How do we imagine redemptive futures that include technology? Can we imagine technology outside of extractive supply lines? This project also looks at how Indigenous media artists use Indigenous languages, virtual and augmented reality, and visual and auditory mediums to disrupt settler understandings of located histories and reinscribe in a virtual space the lived realities of Land memories and Indigenous cosmologies.
Photo Credit: Katherine Mitchell
Research Interests
Areas of Specialization and Interest
Indigenous thought & theory

Indigenous futurisms

Indigenous film & new media

Literary theory

Eco-criticism

Ethnic studies

Critical cultural theory & Critical race studies

Visual culture

Sound studies

Speculative fiction

Indigenous Technological Relationships

Solarpunk/"Indigipunk"

Transnational Indigeneity
Additional Campus Affiliations
Affiliate, Carl R. Woese Institute for Genomic Biology
Recent Publications
Monani, S., Burchfield, R. R., Medak-Saltzman, D., & Lempert, W. (2021). Indigenous Media: Dialogic Resistance to Climate Disruption. In T. J. Demos, E. E. Scott, & S. Banerjee (Eds.), The Routledge Companion to Contemporary Art, Visual Culture, and Climate Change (pp. 182-193). (Routledge Art History and Visual Studies Companions). Routledge. https://doi.org/10.4324/9780429321108-21